About The Company
Ted Brooks is the founder of Litigation-Tech LLC, a California trial presentation consultancy. He is a popular speaker and a frequent contributor to Law Technology News. He writes the Court Technology and Trial Presentation Blog, moderates the Trial Technology LinkedIn Group, and is involved in several professional organizations focused on legal technology education and certification. Ted has a great deal of experience in complex, high profile, and high stakes cases.
Please call us Toll Free: 888-907-4434 or send an email to info@litigationtech.com.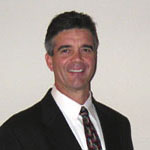 Ted Brooks, Founder and CEO

Download

Ted Brooks Bio and

vCard
SUMMARY
With a National Trial Consulting Network and offices in Los Angeles and San Francisco, Ted has provided trial presentation services in numerous high-stakes and high-profile matters, including the Los Angeles Dodgers divorce trial (with David Boies, Dennis Wasser, Bruce Cooperman, Mike Kump), People v. Robert Blake (with M. Gerald Schwartzbach), Western MacArthur v. USF&G ($3 Billion), May-Carmen v. Wal-Mart (Defense Verdict), PG&E v. U.S., People v. Dr Hootan Roozrokh, Shropshire v. City of Walnut Creek ($27.5M), Liou v. Caltrans ($12.5M) and a number of others on both sides in civil, criminal and family law cases.

Ted is a Certified inData TrialDirector Trainer, and a member of The American Society of Trial Consultants.

Ted has written and presented legal technology topics for many publications and groups, including the California State Judiciary, CAOC Forum Magazine, Plaintiff Magazine, The Advocate Magazine, For The Defense, Defense Comment, Journal of Court Reporting, SF Trial Lawyer Magazine, ASTC The Jury Expert, U.C. Berkeley, NITA, ABOTA, LawNet, ADC, DRI, ILTA, SFTLA, American Lawyer Conference, Paralegal SuperConference, Law Technology News, Law Office Computing, Litigation Educators, Lorman Seminars, several Bar Associations, Government Agencies, and law firms.
EXPERIENCE
Ted provided in-house Firmwide Litigation Consultant services with Brobeck, Phleger and Harrison until the firm was winding down in 2002, when he was transferred to the firm's Complex Litigation Group as a Paralegal. He began consulting to the firm on a large precedent-setting asbestos insurance matter, starting Litigation-Tech LLC at that time.
UNIQUE PERSPECTIVE
Ted's in-house law firm experience with Brobeck brings your trial team a wealth of knowedge and confidence. He quickly assimilates into the trial team, and his extensive trial experience has proven to be a great asset in cases requiring the assistance of a full-time, dedicated trial professional where no compromises are considered – in court and the war room.

Additionally, litigators now have access to over 30 of the nation's top providers via Trial Consulting Network.
Notable High-Profile Trials
Los Angeles Dodgers divorce trial (with David Boies, Dennis Wasser, Bruce Cooperman, Mike Kump)
People v. Robert Blake (with M. Gerald Schwartzbach)
Western MacArthur v. USF&G ($3 Billion)
May-Carmen v. Wal-Mart (Defense Verdict)
PG&E v. U.S.
People v. Dr Hootan Roozrokh
Shropshire v. City of Walnut Creek ($27.5M)
Liou v. Caltrans ($12.5M)